7 Reasons to Exercise At Lunchtime. I've long been a believer in the benefits of exercise being important not just for your physical but mental well-being. With this directly translating into boosting your effectiveness in your job. 
This has lead to the discovery of why training at lunchtime increases productivity at work.  If you are seeking an answer to what time of day is best for training this could be the answer. To maximise training outcomes you need to keep your body guessing so the "best time to workout" real answer is to keep variety in your training.
Exercise at lunch to reinvigorate you
If you study the way humans release energy levels throughout the day you will see that the morning is the peak where your metabolism & body temperature are higher than any other time.  This translates into performing in your job. Being at your peak able to deliver at your best and deal with the biggest challenges through the morning.  So how can you re-energise your day and avoid having a trough of performance in the afternoon? Avoid entering a 4pm board meeting that you yawn your way through? Exercise. Reinvigorate your afternoon through exercise.
If you are thinking of making running outside part of your routine read our article on the benefits of outdoors running. More ways to improve your fitness and well-being.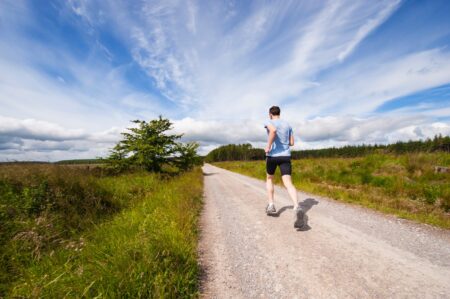 Manage a genuine work life balance
So why training at lunchtime increases productivity at work?  Simple.  Exercise.  Putting in extra hours in your training week keeps a balance in your day. 10 hours working solid does not result in better work performance. Using your lunch break to step away from your desk helps establish work life balance and sends clear signals on your time. Employers should 100% encourage all employees to take a break for exercise to improve their mood, workload and performance.  Employees return from workouts refreshed and better focused on their jobs.
Employers benefit from your lunchtime exercise as well as you
Time that is lost at lunch putting in some exercise is made back and more in terms of improved productivity.  Exercise delivers re-energised staff who can deliver improved concentration and problem-solving. The land of the rising sun has long since been an advocate of lunchtime exercise with a number of companies mandating exercise a number of times a week.  Maybe companies making it compulsory would land badly in other countries. If you were considering a future new role with an employer who openly supported lunchtime exercise this could be the difference between a yes and a no.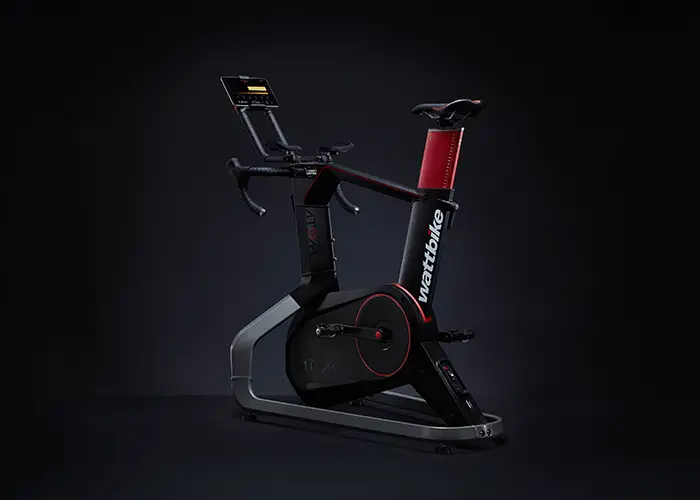 It will lower your stress levels
So how and why does it work?  What is about exercise in your lunch hour that gives you zen like calm and allows your brain to shift into top gear?  The energy release that makes you so productive from 9am to midday is delivered following exercise where you release all the endorphins through your body and it reignites your performance.  You trick your body into having a double morning with exercise giving you a peak you would not otherwise experience.  It also gives you a release from stress that will have built up from the morning that you have experienced that otherwise would normally need you to head home and sleep.  Healthy body and healthy mind.  So take in your running shoes for an active lunch break and super charge your working day to achieve that next promotion sooner.
Improve your metabolism
By exercising you increase your calorie consumption. Your body needs fuel to burn for exercise. By exercising at lunchtime you increase the time your body moves and needs calories. As a result of your exercise either endurance or strength work it impacts your metabolic adaption. Essentially metabolism is the way the body converts food into energy. Adding in some time at lunchtime compared to sedentary time at a desk means your metabolism works harder to fuel your movement.
Exercise at lunchtime allows more opportunity for social interaction
You can use the time to get closer to your colleagues. Or broader than this use the time to create new connections with people outside your network. Joining an exercise session or gym means more chance to spend time with people. This sense of bond with others and trust improves communication and your own motivations and feelings of self worth.
It will help control sugar cravings
By exercising at lunchtime you also need to give more thought to nutrition. Having to eat around lunch drives you to evaluate what you eat. So not just the lazy option of an unhealthy snack. You are more likely to consider healthy nutrition from your choices on exercise. In addition exercise results in suppressing appetite and the afternoon grazing for sugary foods. A lunchtime workout can help you trade a chocolate 3pm habit with a far more positive one.
If you are taking nutrition more seriously you may want to check our our article on the best alternatives to Huel. We recommend an alternative product and highlight some of the issues with using Huel as a meal supplement.