This weeks review comes from Mark who has been a ZWIFT user for many years. Indeed a Zwift convert having initially not been convinced by it. Read the ZWIFT review from Mark and see if like him ZWIFT should be part of your training regime.
---
What is Zwift?
Starting my ZWIFT review for anyone unfamiliar with app will begin with the basics. As the title of the blog implies ZWIFT is an interactive indoor cycling App that uses a number of other apps to help immerse you in its world. Other apps include a Companion which you really want for entering the many events that are available to you and Zwiftpower which is an app aimed at the racers of the world and allows you to measure your performance against your peers.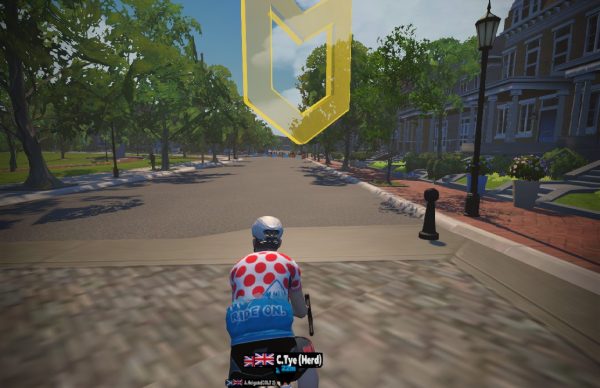 What do I need to set up Zwift
Zwift is very easy to set up as it allows Bluetooth and Ant+ connectivity and the reality is you don't even need a smart trainer. If you have an HRM, a cadence sensor and a speed sensor you can still play in the world of ZWIFT. However, for the best and most immersive experience you want a smart trainer which allows you to train with power and feel the effects of the climbing you are doing. 
My Zwift experience
I'm a level 60 Zwift user who has raced nearly 300 times and currently uses Zwift up to 6 days a week. I am using ZWIFT with a Wattbike which I purchased in 2018 after a crash. My previous experience with visual training aids was a TACX imagic back in 2001 and use of the Wattbike Hub which I had started using when the Wattbike Trainer and Pro appeared in my local gym. 
Using Zwift create your account, log on, pair your devices and pick a world to ride in. It really is that simple. However, Zwift is so much more.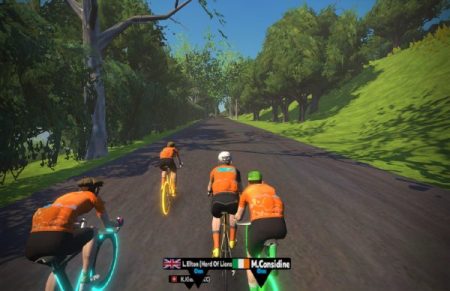 Pro and Cons of Zwift
Pros
Good connectivity with a number of connection options(IOS, Android or PC)
Stable software with an intuitive interface
Huge array of worlds and places to ride
Massive community of users all over the world means you are rarely alone
No matter the weather you can always ride your bike
Doing focussed work outs has never been easier
Using the Companion app or something like Discord(free app) means engagement with other riders has never been easier
Cons
Only get 14 days as a free test 
Initial outlay can be quite high depending on your start point (smart trainer, Heart rate monitor, laptop)
It's not great for your bike skills
Your indoor training world becomes dependant on having access to the internet
You can't upload real routes which certain other apps allow
Monthly subscription means you really want to use it to pay for itself. This can stop you playing in the real world (Virtual sun, real sun)
Zwift Worlds
There are 12 worlds in Zwift known as Maps, only the fictional world of Watopia is always available with the others rotating.
Watopia – 76 routes (always available)
Makuri Islands – 33 routes
New York – 27 routes
London – 20 routes
France – 11 routes
Innsbruck – 7 routes
Richmond – 7 routes
Yorkshire – 6 routes
Scotland – 5 routes
Crit City – 2 routes (only available in sanctioned events)
Bologna TT – 1 route(only available in sanctioned events)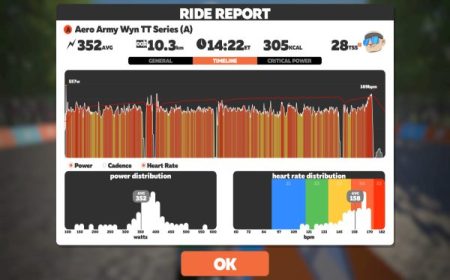 Options for riding in Zwift
Freeride – pick a route and just go, there will be 3 worlds available to you with details on what each route is. This is my favourite option when just riding an easy spin. I turn on my trainer connect my devices and just select a route. I can be on the bike and training within minutes.
Workout – there are workouts that are broken up by time and goal. You can also create custom workouts if you have a coach and he/she sets different sessions for you.
Race – there are races run for all standards and the game restricts entry to certain levels based on power and previous results. I am in here when I am not racing enough outside and need to test myself. The Companion app and Zwiftpower are your best friends here. The Companion for finding the event you want,  Zwiftpower for looking at the details of the event afterwards.
Group Ride – there are many clubs associated with Zwift and some run social events where using an external application like Discord you can chat while riding your bike. These can be very enjoyable but can also be hit and miss on the advertised Watts per Kilo.
The user interface offers an intuitive experience which is athletically pleasing and well designed. The main dashboard has easy access to your connected devices, the garage and the worlds that are available that day.  
Other Zwift Apps
Zwift Companion – Here you can see your own profile, search for clubs, zwifters and activities. It is also your easiest point of interaction with other users when riding. I have Zwift on laptop or Ipad and use the Companion app on my phone. If you want to enhance your engagement with others this should be your first port of call. You don't need it but it is a worthy addition. 
Zwiftpower – If you become a racer then this is your app. Before an event you can research courses, opponents and leagues There are rankings, you can work out what you need to be an A B C D cat racer.  Afterwards you can compare your data to others and work out if you are racing efficiently and learn where you need to improve. I spent a lot of time in here analyzing where I failed and succeeded on certain climbs. 
Discord – This is an independent app and is your app for you if you like banter. Nearly all the social ride groups have a discord group, it really is like riding in the real world but easier as you can talk to everyone and not just the person next to you. 
My Zwift Set-Up
I think a lot of how Zwift feels as a user comes down to the environment you use it in. I use a Wattbike which is designed for indoor training and ride a saddle that I use outside which is kept in a dedicated training room with fans and a large TV. The benefit of this is the visuals that are on display and all of this impacts your user experience.
What data is available in Zwift?
In a heads up display you get you the cyclist and incredible graphics but more than that you get information.  The top of screen is like having a heads up display garmin showing my live data: power, cadence, heart rate(assuming you are wearing a monitor), gear selected, speed, distance, climbing done and how long I have been riding. All this data is just about you and helps you train, focus and be absorbed by the world you are. 
However there is more: 
The frame on the right shows you the %incline you are on(0 being flat, a – with a number being down and all positive numbers mean you are climbing
The frame below that shows who you are riding near, depending on the app(version of Zwift you use you can type and chat people, I recommend the companion app for this)
Finally and deliberately left until last is the in game assistance feature known as a powerup, this is an icon that that when deployed gives you a from of assistance as you ride for a limited period. This feature can make or break you in a race and the options are as follows I shall explain the standard one below:

Aero Boost(looks like a TT helmet) – improved aerodynamics for 15 seconds can be a real saviour in the kick for the line or if you just want that sprint segment PR
Draft boost(looks like a truck) – increases draft effect for 40 seconds , can help you stay in a bunch at a crucial point
Feather( self explanatory) – reduces your body weight by 10% for 30 seconds, your best friend on a punchy climb
Zwift Riding Experience
This all brings me a very realistic riding experience, accepting that you don't steer. Again the quality of the trainer can impact this but for me I can train, the numbers are accurate, the visuals are smooth. When I climb I know I am climbing especially with the trainer set to 100% (you can turn the climb % off and just enjoy the route but where is the fun in that?)  but this does bring us to an indoor/outdoor issue.
Unless you have a trainer that moves when you are out of the saddle whenever sprinting or climbing you move more as the bike isn't moving. It's a small adjustment and something that after a while you don't notice but if you are a longtime outdoor rider you will think that first few sprints or that long climb feels a little different. Beyond this, the draft may be a little generous so the ride speeds are higher but importantly you are riding your bike.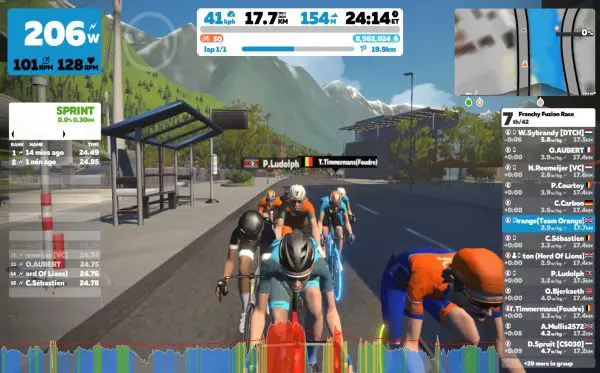 With the companion App and Discord on I can talk while I ride which in effect makes a group ride even easier than in the real world. I believe this inclusive community nature is one of the big appeals of Zwift, from Facebook groups to Discord chats the community is huge and welcoming.
Benefits of ZWIFT
The biggest win for me is the speed at which I can be online and riding compared to getting winter clothing on. Other benefits are mountains which we do not have in the UK. I like the Alps and thanks to Zwift I can prepare myself for the long climbs. I'm not someone who is nervous on the road but the ability to do very focused interval work in a controlled manner is also another big win. I prepared almost exclusively for hill climbing by using Zwift. 
I have friends who are not cyclists but are Zwifters. They own a trainer and have no intention of ever riding outside, however I have friends who became cyclists thanks to Zwift.
Make no mistake though, it isn't the real world and will not help you bike handling skills. If you like the sun and the wind in your hair you need to go outside but as a supporting tool I can't fault it.
There are other apps out there but looking from the outside I cannot see what they give me that I don't get from Zwift, give it a go it just makes sense!!
Buy ZWIFT subscription
To start using ZWIFT subscribe and connect to your smart turbo trainer at home. How much does ZWIFT cost? You can have an initial 14 day trial and then it is £12.99 per month on a subscription basis.
Video review of ZWIFT
Mark talks through the set up of ZWIFT and his favourite features.
---
Best Alternative to ZWIFT
For an alternative read our review of ROUVY. An indoor cycling app with real world courses that is battling to topple ZWIFT. It has its merits but see where it still has ground to cover to compete with ZWIFT.
For a cheaper option read our review of the Elite My E-Training app. A much more basic indoor cycling app from the makers of the Elite smart turbo trainers.
If you want a free alternative to ZWIFT check our review of MyWhoosh that has some serious backing and well worth looking at.
---
About the Author
---
Follow us on Social Media
---